In the past few weeks my inbox has been flooded with emails about upcoming races all over the east coast. With the majority of my focus on the
Nike Women's Half Marathon
in April I haven't given much thought to my race plans for this summer. I knew I wanted to focus on short course triathlons, primarily gaining experience and improving speed. I did sign up for the
Keystone State International Triathlon
at the end of August a little while ago but that will not be an A race for me as I will be also training for the
New York City Marathon
then.
Nothing is definite but these are the races I am looking at for the summer:
Assateague Assault Sprint Triathlon (June 3?)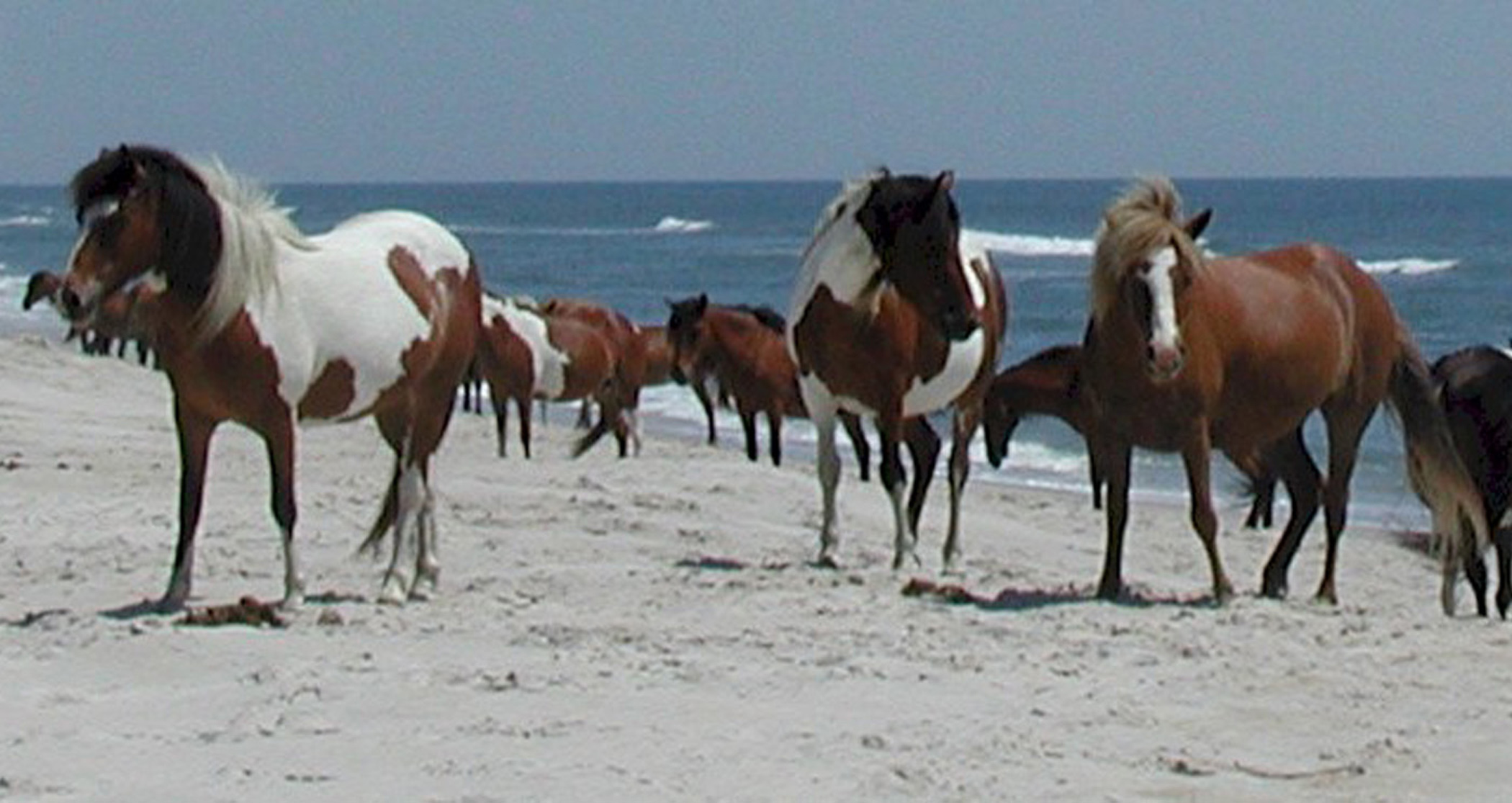 Did I mention ponies roam the beach?!
I would absolutely love to do this triathlon but it is about four hours away. My family goes to the Virginia side of Assateague for vacation every year, which is why I am so drawn to this race. I have never been to the Maryland side but have heard it is very similar. I think this would be a great race to start the season with as it is supposed to be a pretty easy course. There is also a one mile sunset ocean swim the night before that I really want to do.
Mason Dixon Sprint Triathlon (June 2)
If I can't do the Assateague Assault Triathlon I will most likely do this one. It is only 30 minutes from my house and is on the same course as the Keystone State Triathlon, which I did last summer. My only hesitation with this race is the hills. I really struggled with the hills on the bike course and did every ride for six weeks on those hills. I am confident that I am stronger and more capable now but the thought of doing those hills only 2 weeks after school ends makes me unnecessarily anxious.
Doublecreek (June 15)
This is a bike ride that is right near my house that offers 30 mile, 48 mile or 62 mile options. I have wanted to do a supported bike ride for a few years now and think that it would be good practice for me to get used to riding around so many other people. I probably will decide about this one that week based on how things are going. If it fits into training I will do it but I don't want to alter my training for this.
York YWCA Ladies Y-Tri Sprint Triathlon (June 30)
How perfect is this run course?!
I want to do this race mostly because it is about 5 minutes from my house. The swim is in a pool, which I don't like, but it is a cheap and close race that won't take up the entire weekend. The bike is also pretty hilly and will be a good way to measure my progress at climbing. I think doing a triathlon about every four weeks will allow me to practice racing without taking too much out of training.
Steelman Open Water Swim (July 14)
Like Doublecreek this is a very tentative race. Since I quit swimming a few years ago I have wanted to do an open water swim. The swim of both of my triathlons, which were open water, were my favorite parts. The only downside is this race is about two hours away and I'm not sure if I want to drive that far for a race that is not a primary race for me. I'll decide on this as time gets closer.
Millers Mutual Mile (July 17)
I can't get over this sunset from last year's race
I want to do this race because I think it will be fun. I have never raced anything shorter than a 5K and even those I don't do very often. I also really like that this is an evening race. I run considerably faster later in the day and since night races are pretty rare I want to jump at this opportunity. Who knows if I'll even get around to doing this race but I really want to.
Culpeper Olympic Triathlon (August 3)
This is the triathlon I'm looking at being my A race for this summer. It is a little far away (Virginia) but I could stay at my apartment the night before and just drive down early in the morning. I also really like the course. It isn't flat but isn't super hilly either. I also like when this race is. My family normally goes on vacation at the end of July/beginning of August but this year we are going a bit later. This means I can do a triathlon later in the summer without missing a week of training.
These races are all tentative but I am hoping to put at least some of these races on my calendar soon.
Any other races in the MD/PA/NoVa/DC area I should consider? Have you done any of these races?